Creepy Crawler Spider Jars
This post may contain affiliate links. Please read my privacy policy.
Decorating for Halloween is my most favorite past time. I love to come up with ideas like these creepy crawler spider jars year round that I can make myself. A few years back I made gravestones with the kids.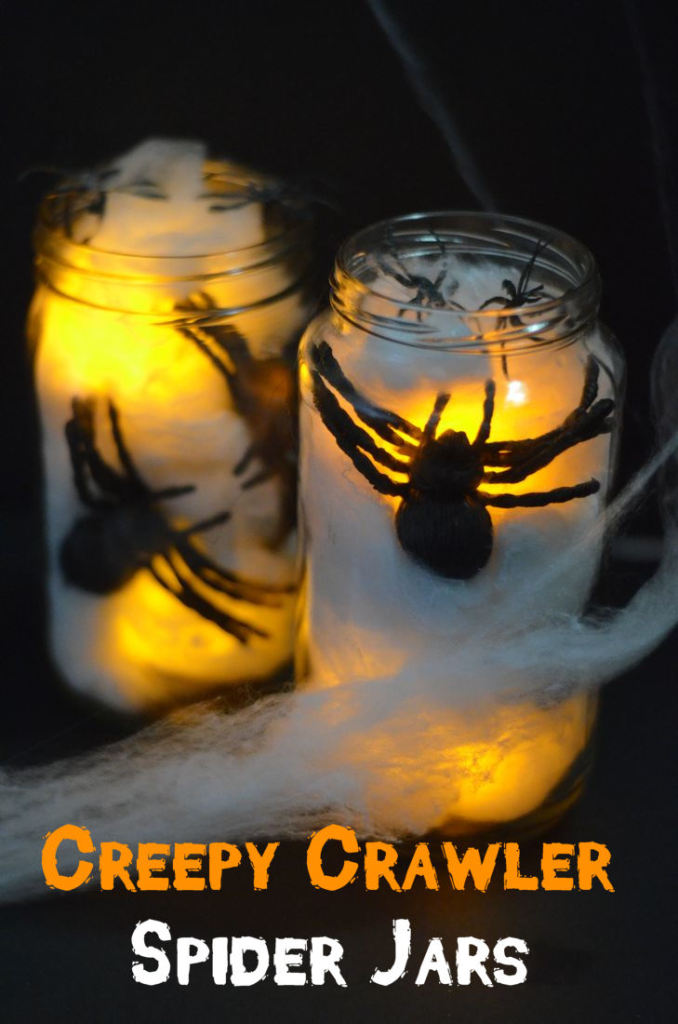 We ended up redoing them to have all scary characters on them and few other people like Edgar Allan Poe, William Shakespeare, and Nikola Tesla. We had to show some versatility on what we enjoy. It was so much fun to create them.
This year I decided I needed to come up with some lighting ideas for the windows, pathways, or balconies. I've worked with everything else but lights in the past.
This was so much fun as it is pretty easy to create anything with battery operated tea lights. For these jars it is just a few items.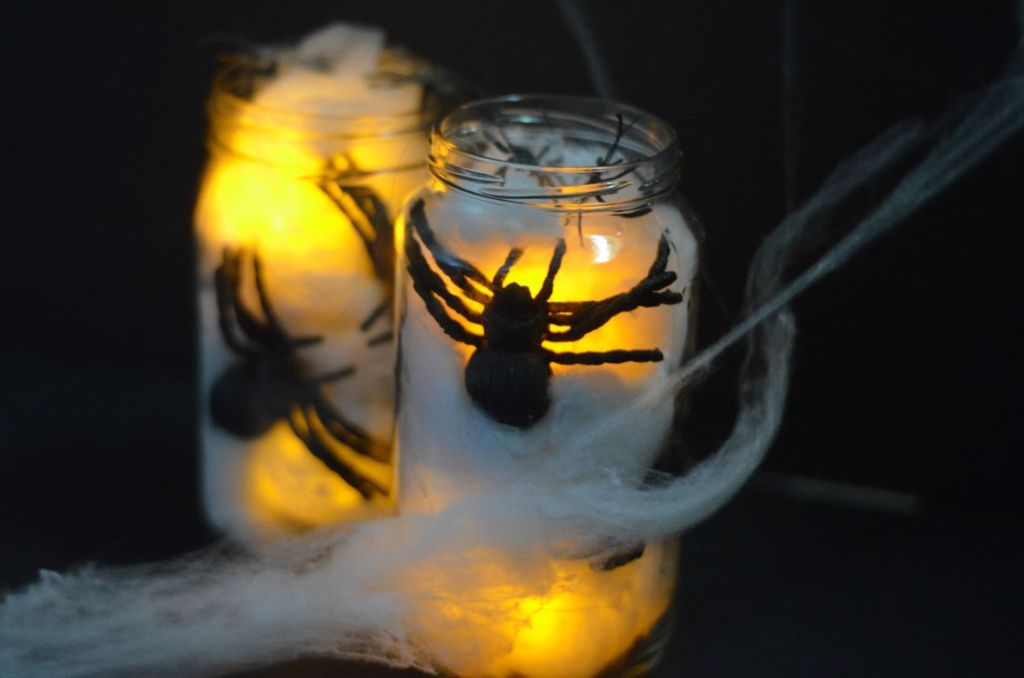 Make Spider Jars
Battery Operated Tea Lights (2 to a jar)
1 Package of spider web
2 or 3 Different sized mason jars
Simply cut some spider web off the end. Wrap webbing around the tea light. Slide into the jar and place spider in place. Repeat the process. Twice to each jar.
These are great to light the way in a dark house for your Halloween party. Use them as centerpieces or decorate the backyard for more creepy fun.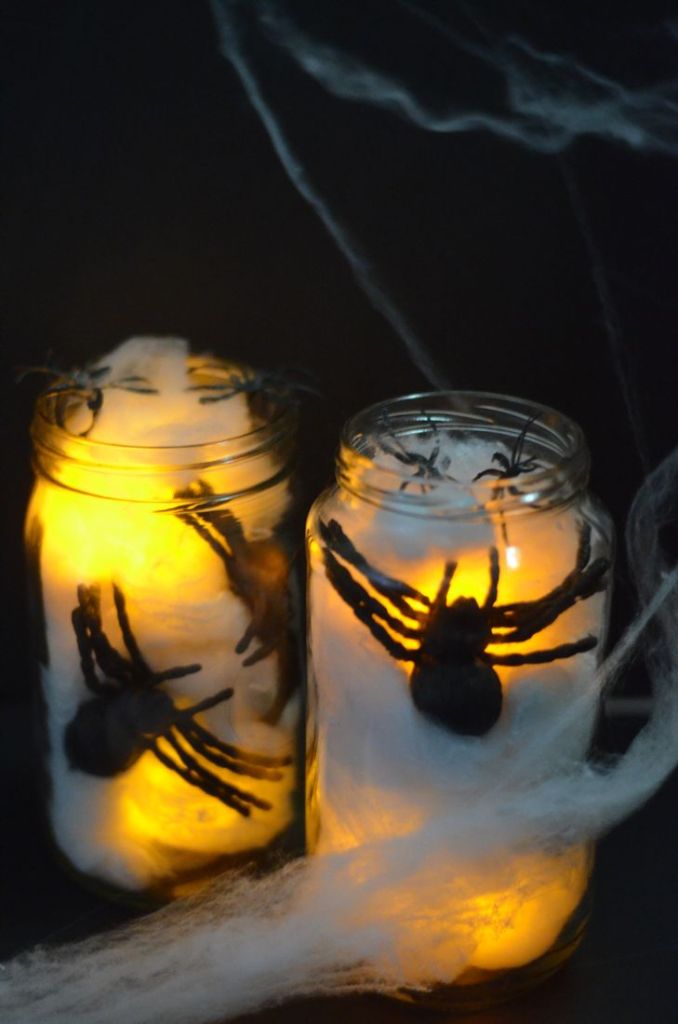 Eight more days until Halloween. Don't forget to come back for more Halloween goodies all they way until Halloween NIGHT!
Pin Creepy Crawler Spider Jars