This post may contain affiliate links. Please read my privacy policy.
Today, the other half and I trickled on down to the justice of the peace to get married. We decided it would be fun to have our marriage certificate to have October 31st on it as we plan to do a ceremony for everyone next year on that date. We married on Halloween, YES! For lunch today I decided to make one of his favorite meals I make. It's a Bacon Fettuccine with a side of southern as I call it; fried okra.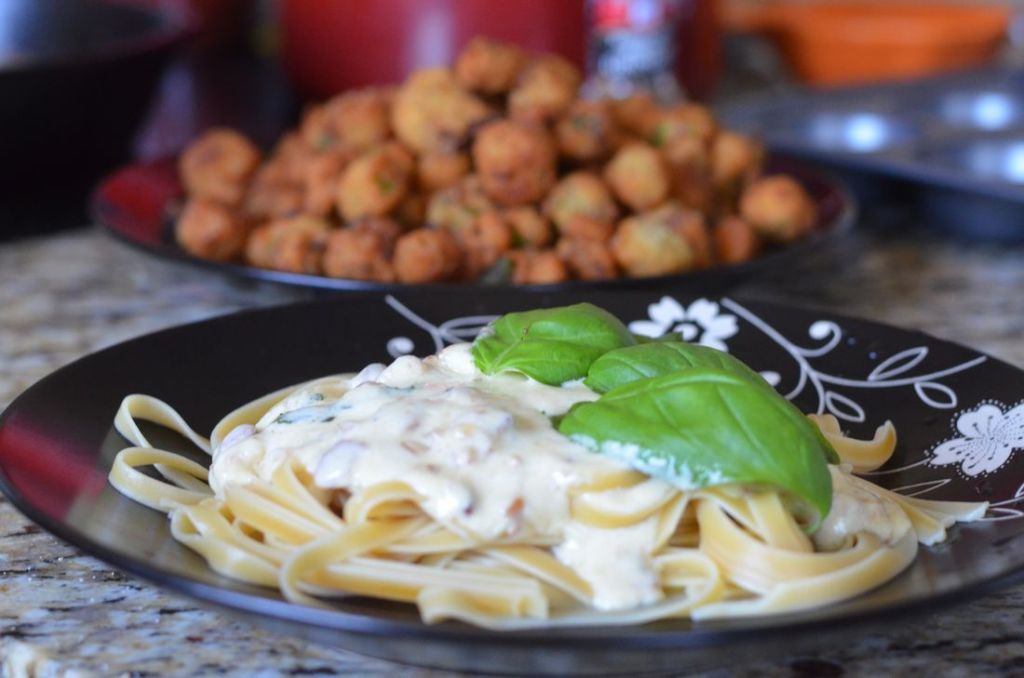 After making lunch we decided to watch Halloween H20 for some spooky fun! What do you like to watch on Halloween? I am always watching something. I know next year we won't be because we will have our ceremony then! Very exciting. Just about as exciting as this Bacon Fettuccine my new Hubby is ecstatic over.
We picked a theme now we just have to find a way to execute the idea correctly. I think it is going to be something very different and not a wedding that is over done like say Venetian or now the 1920's. I am sure I will share the DIY projects we do for it here with you and of course plenty of pictures!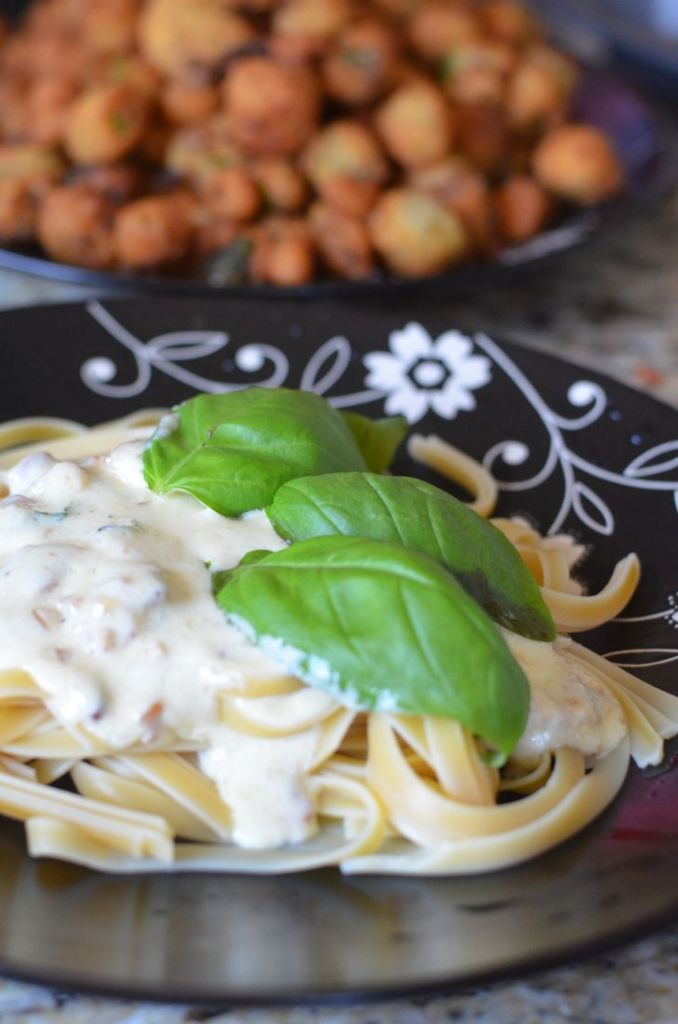 For dinner I think we might go on the quicker and lighter side with some Panzanella Toscana. I can use the De Nigris seasoned white wine vinegar over the panzanella toscana (bread salad) for tons of flavor.
Make Halloween night on the run between Trunk or Treat and off to state it can be a real push to get a healthy dinner in. I will just be glad to be settle for the night watching some Ghost Adventures. What are your holiday plans? I would love to hear about them below. Now for the Hubby's favorite recipe.
Bacon Fettuccine
Bacon fettuccine made with heavy cream, bacon, garlic, lemon juice and more.
Ingredients
1 - 15 oz heavy whipping cream
½ stick butter
1 lemon; deseeded and juice squeezed
3 cloves of garlic; minced
4 strips of bacon; diced
3 leaves of basil; chopped
1 package fettuccine
1 tablespoon salt
½ tablespoon pepper
Instructions
In a large pot, bring water with salt to a boil.
In a saute pan, add in bacon and garlic. Cook until bacon is done. Add in ½ stick of butter and juice from lemon. Add in heavy whipping cream and cook on medium until sauce starts to thicken. Toss in chopped basil. Stirring frequently, cook until mixture is thick.
Add pasta to water and cook as directed on package. Drain.
Add parmesan cheese to sauce, salt and pepper; stir well. Plate pasta and top with sauce and fresh basil. Serve!
Nutrition Information:
Yield:

6
Serving Size:

1
Amount Per Serving:
Calories:

422
Total Fat:

38g
Saturated Fat:

23g
Trans Fat:

1g
Unsaturated Fat:

12g
Cholesterol:

112mg
Sodium:

1296mg
Carbohydrates:

17g
Fiber:

1g
Sugar:

8g
Protein:

6g
For more on our nutrition disclaimer https://mooshujenne.com/nutrition-disclaimer/