5 Hacks To Keep Your Kitchen Clean At All Times
This post may contain affiliate links. Please read my privacy policy.
Every homeowner knows the troubles of maintaining a hygienic kitchen. The kitchen is the one room in your house that needs the most attention because it's used for preparing meals! Let's look at these 5 hacks to keep your kitchen clean at all times.
The main thing with kitchen cleaning hacks is either they don't work or they leave you with more mess than you originally started with. Not a very ideal situation!
To help get out of this dreadful rut, we have put together 5 hacks to keep your kitchen clean at all times in just less than 15 minutes.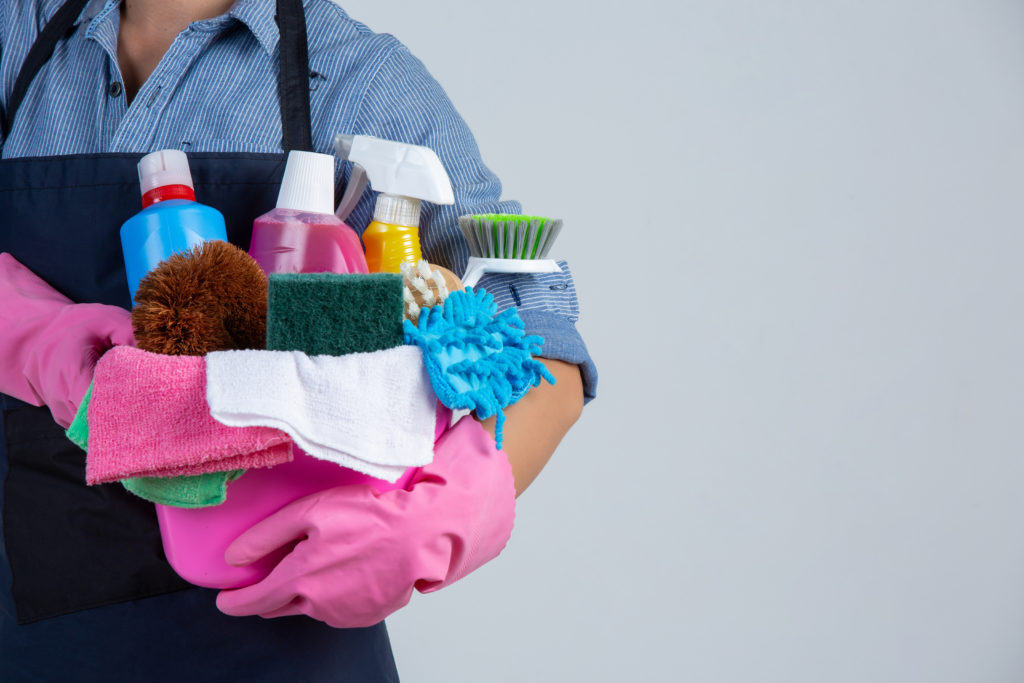 5 hacks to keep your kitchen clean
Declutter Your Space
A well organized kitchen is your best friend. Countertops lined up with jars, utensils, and appliances looks pretty from afar but is a hassle to deal with.
When your countertops are clear it gives you much more room to prepare for your meals and keeps the space clutter free.
Cabinets are usually the messiest part because of all those unorganized utensils and jars that we just keep storing in there. But no worries! Here are 7 methods for cleaning kitchen cabinets to keep them organized and hygienic.
Other than that, anything you don't need? Selling or donating is the way to go. Keep what you use once or twice a day on the countertop and others in the cabinets.
Clean While You Wait
Waiting for the spaghetti to boil? All the ingredients are ready but you got to wait? Well use this time to clean. Most people clean at the end of the meal which could be much more of a mess. Let's face it most of us are tired by that time.
Wipe down the counters and clean out the sink. This will help you maintain a well organized and clean kitchen.
You will be amazed how much cleaning you can get done while waiting. Put some music on and enjoy it with a glass of wine. Clean while your food cooks.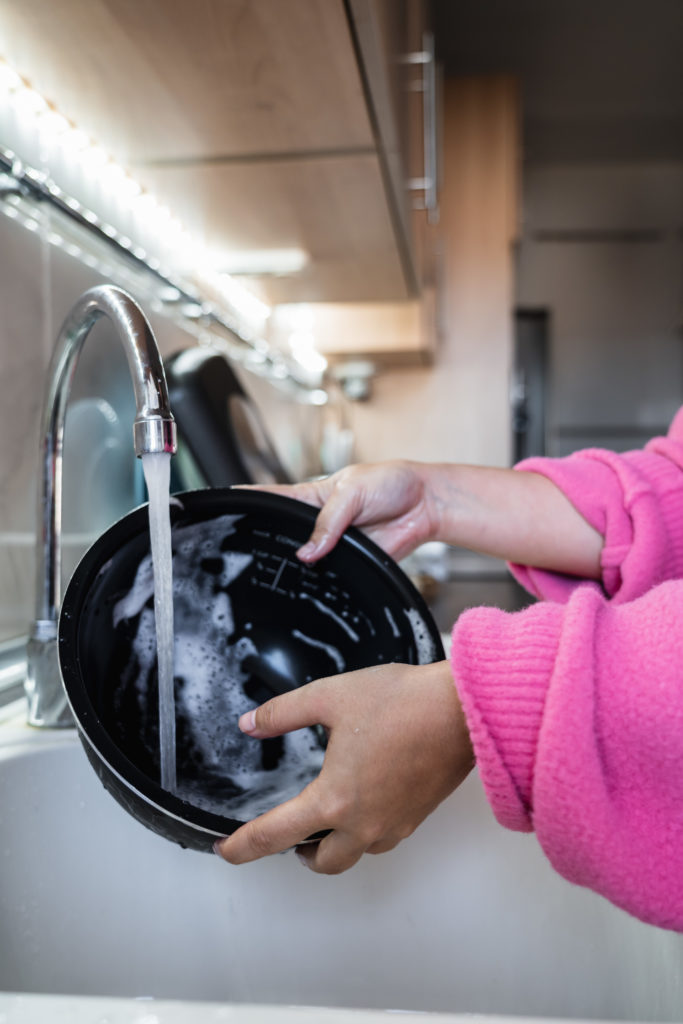 Use Organic Ingredients
Whether it's your cloudy glasses or your stained wooden board and even build up inside your kettle. These three ingredients are life savers.
Areas of hard water often leave stains on your glasses, simply dip them in vinegar for five minutes, dry with a lint free cloth, and sort.
Other glass or metals also respond very well to vinegar such as stove burners. Sprinkling soda and salt on your wooden boards helps to clean them.
Additionally rubbing lemon after a few minutes will not only keep them clean but also smell free. Lemons are very effective in cleaning microwaves as well.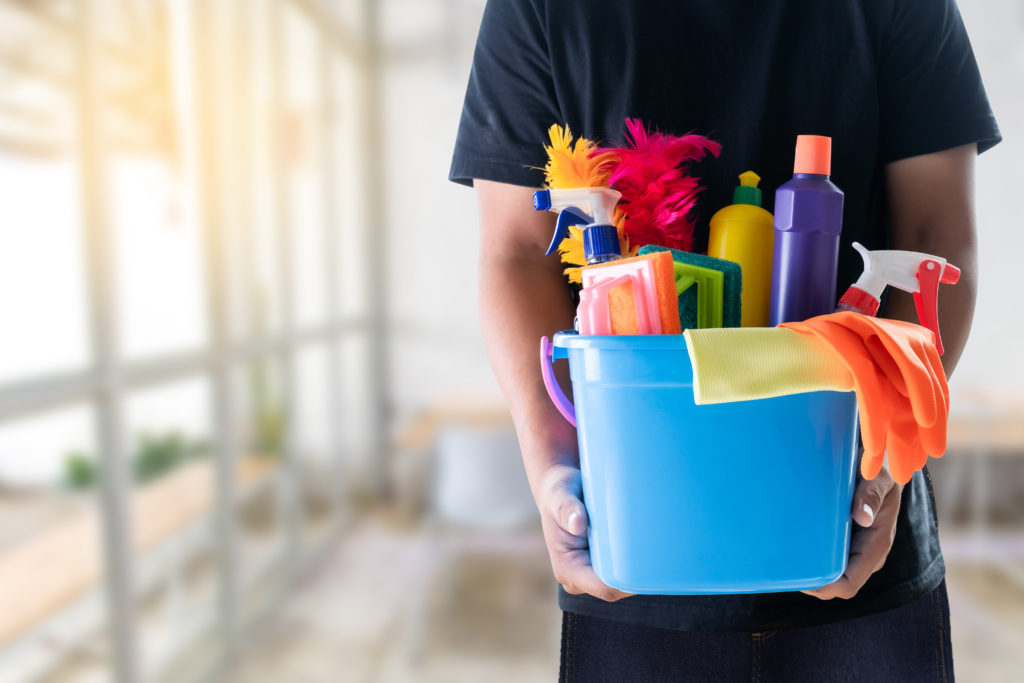 Keep Chalk In Your Kitchen
Yes, here is something we bet you didn't know. Chalk is an awesome super absorbent which makes it an excellent stain remover.
After removing any excess oil from the surface with your soiled garment , dab a clean paper towel over it to get the excess oil.
Now, cover the spot with chalk. Before you toss it in the laundry basket, rub a little stain remover, dawn dish soap, or detergent with hot water over the spot. Voila, bye bye oily spots.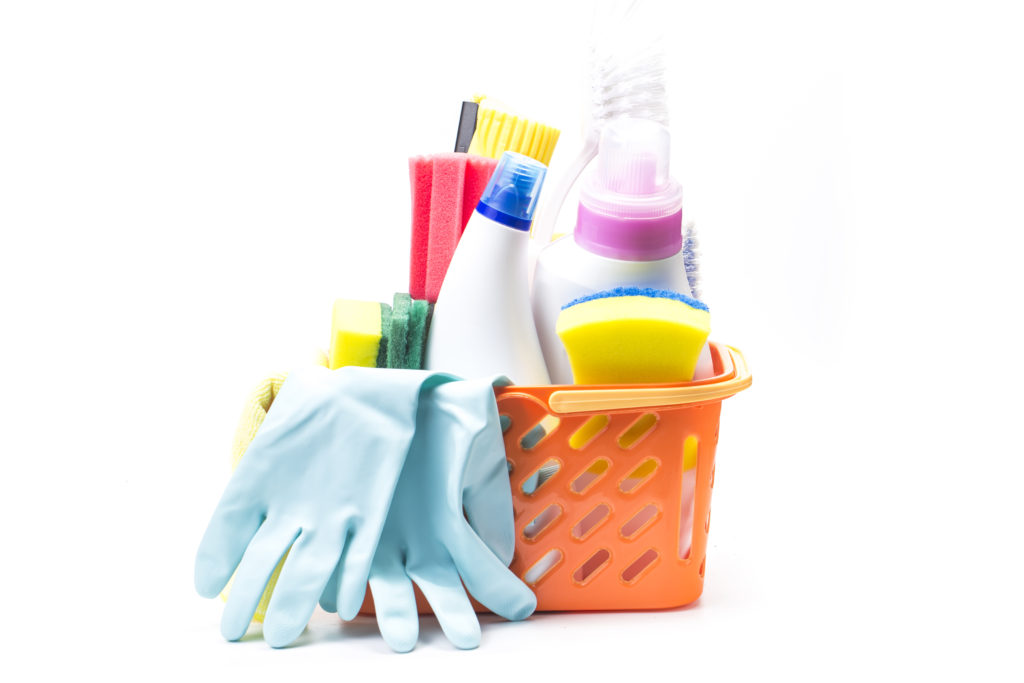 Spills & Thrills
Even the most picturesque looking kitchen takes a pounding when the inevitable spills happen. Having a good cleaning routine to deal with these is a must.
We recommend regular mopping with a good cleaning solution at the end of the day. Your floor type, wooden, epoxy, or other will dictate which cleaner should be used.
These are all our favorite tips to keep our kitchens clean. We hope these inspire you to enjoy and put in smart efforts to keep your kitchen clean. After all it's the busiest and the most important place of your home.
Pin 5 Hack To Keep Your Kitchen Clean At All Times