Easy Peasy Shepherd's Pie
This post may contain affiliate links. Please read my privacy policy.
Today is my daughter's first performance. It's pretty exciting for her and myself. I cannot wait to see her out there on the field. It's football season here which is the hype of Texas. hen it comes to this season I like easy dinners just like this easy peasy shepherd's pie.
If you do then you know what I mean when I say dinner can be a hassle. Trying to cook in between school, practices, and events is virtually impossible at times. That's why I love this recipe for Easy Peasy Shepherd's Pie.
It's not a slower cooker meal which most favor at this time of year but the prep is simple and it can be refrigerated for baking at a later time. However, I like to cook it in one whack.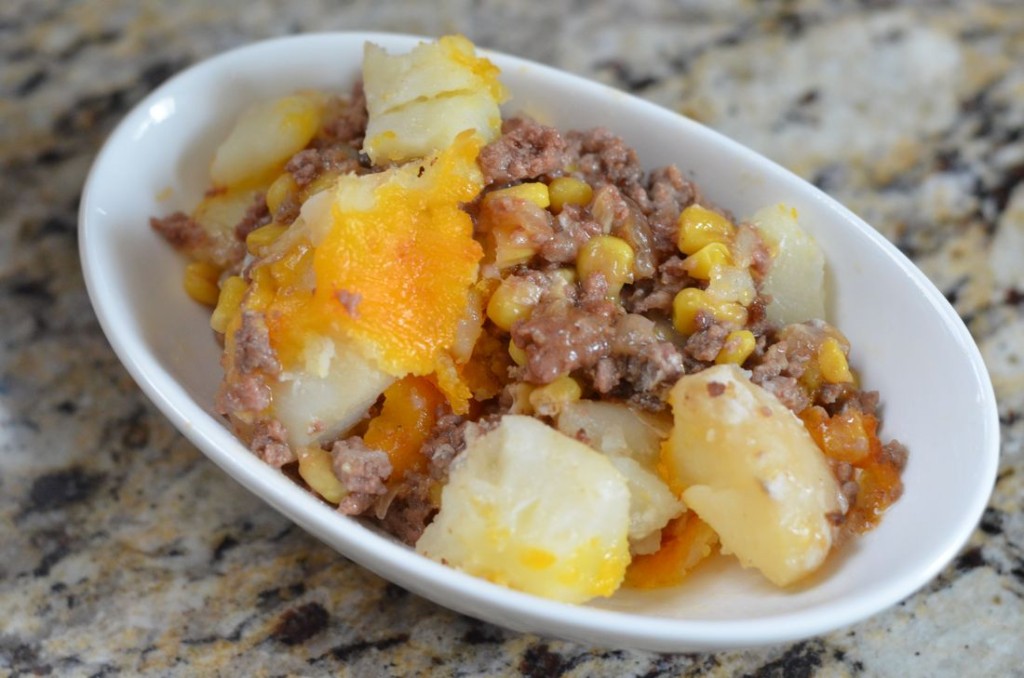 Most of the time I will let the other half boil the potatoes while I run to get her from practice. Then I come back and make the meat and toss it all together. This dish comes together super easy! Plus, it will feed a mountain of people. It usually feeds us while leaving me some for lunch the next day.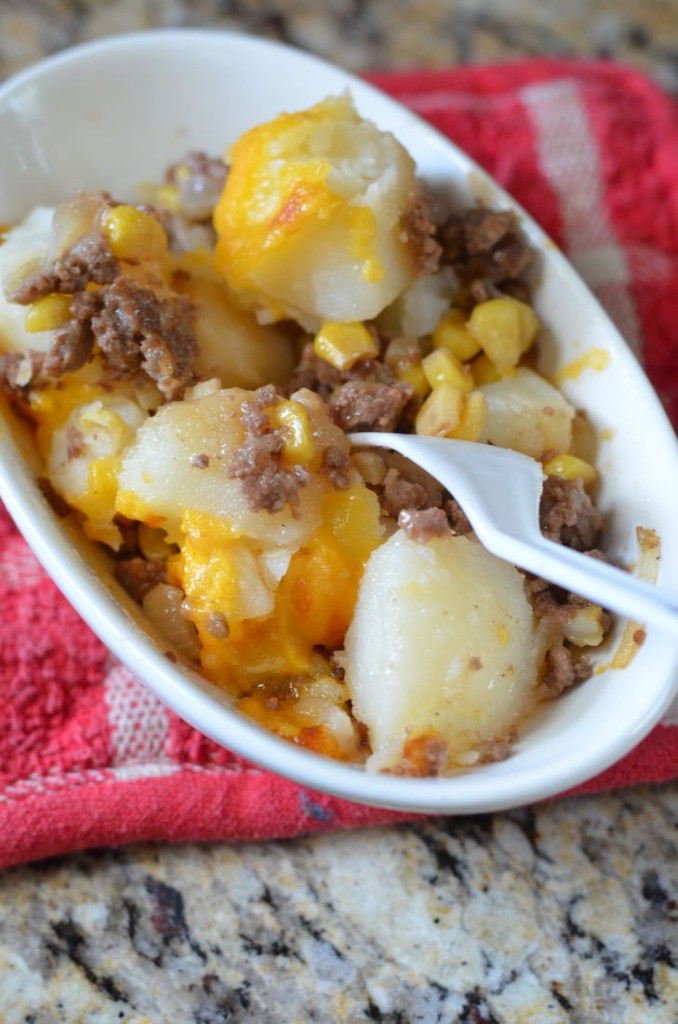 This is not a traditional recipe just a break off of the real deal. It cuts time down but it is still rich in flavor. Easy to serve up running in the door late night or running out on a early night dinner.
I hope you all enjoy this simple dish at the end of the back to school week. At least it's a three day weekend! Happy Labor Day! Now off I go to see her and leave you with a recipe.
Easy Peasy Shepherd's Pie
Ground beef mixed with corn and gravy topped with boil potatoes and cheese.
Ingredients
6 potatoes; peeled and diced
1½ lbs. ground beef
1 package brown gravy mix
2 cans of corn
1 onion; diced
3 cloves of garlic; minced
1 tablespoon olive oil
3 cups sharp cheddar cheese
1 teaspoon salt
Instructions
In a large skillet, add in diced onion, minced garlic and olive oil. Bring to a medium heat and saute for about 1 minute. Add in ground beef and cook until browned.
Meanwhile, place cubed potatoes in a pot of water with one teaspoon salt. Boil for 20 minutes until tender. Drain and set aside.
Once ground beef is browned toss in the two drained cans of corn. Stir in the corn and add the gravy packet to the mixture. Stir well. The gravy will thicken around the beef. Turn off heat.
Layer ground beef into a baking dish. Layer potatoes over the meat. Top with three cups of cheese. Broil on high for 3 to 5 minutes. Pull from oven and serve.
Nutrition Information:
Yield:

6
Serving Size:

1
Amount Per Serving:
Calories:

1013
Total Fat:

62g
Saturated Fat:

30g
Trans Fat:

2g
Unsaturated Fat:

23g
Cholesterol:

213mg
Sodium:

1406mg
Carbohydrates:

51g
Fiber:

5g
Sugar:

5g
Protein:

64g
For more on our nutrition disclaimer https://mooshujenne.com/nutrition-disclaimer/
Pin Easy peasy Shepherd's Pie: