This post may contain affiliate links. Please read my privacy policy.
The fall weather is here and so is this 15 bean slow cooker soup! The windows open, watching movies, slow cooker going, and just relaxing while I work. The only other condition I would change is a bit of rain. My son even said to me "I am going for a walk and enjoy this beautiful day."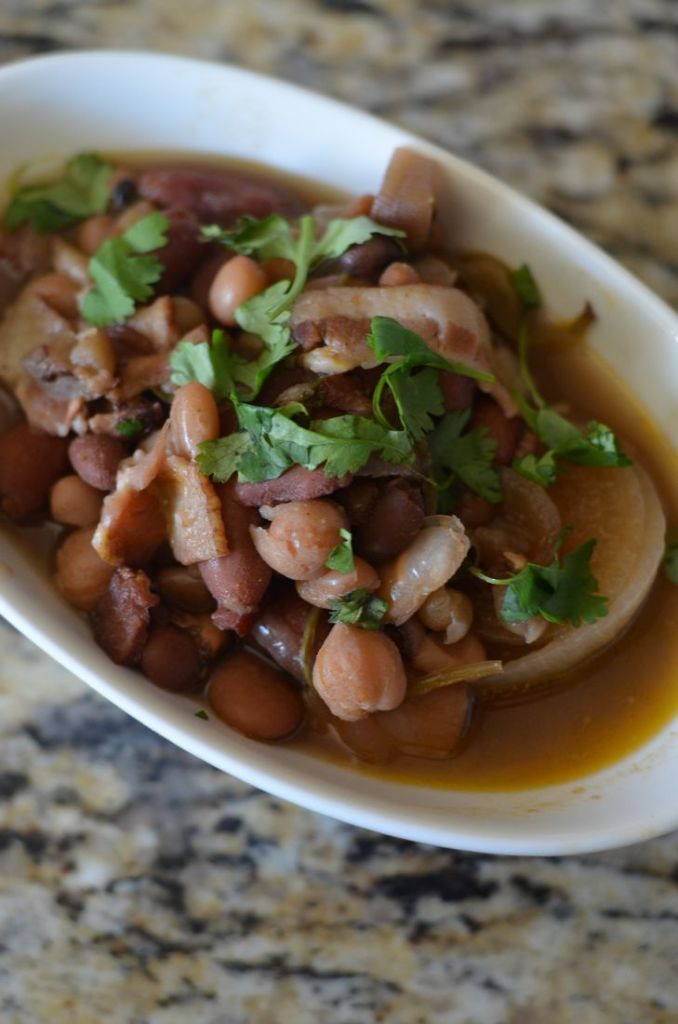 He went for a walk in the woods. He is my nature child. Tommy is 19 and about as humble as anyone could be. Last night, I finally got him to try my 15 Bean Slow Cooker Soup. I told him it's a must over cornbread. He actually liked my beans! He is not a bean eater.
About as close to beans as he gets is a bean burrito on very rare occasion. It was an honor to make his mouth tingle with something new. He is just so mellow though. I wish I could have his inner peace.
Though, on days like this when it's pretty outside and you can write by cool air and a good movie like Pompeii on the big screen it gives me a sense of inner peace.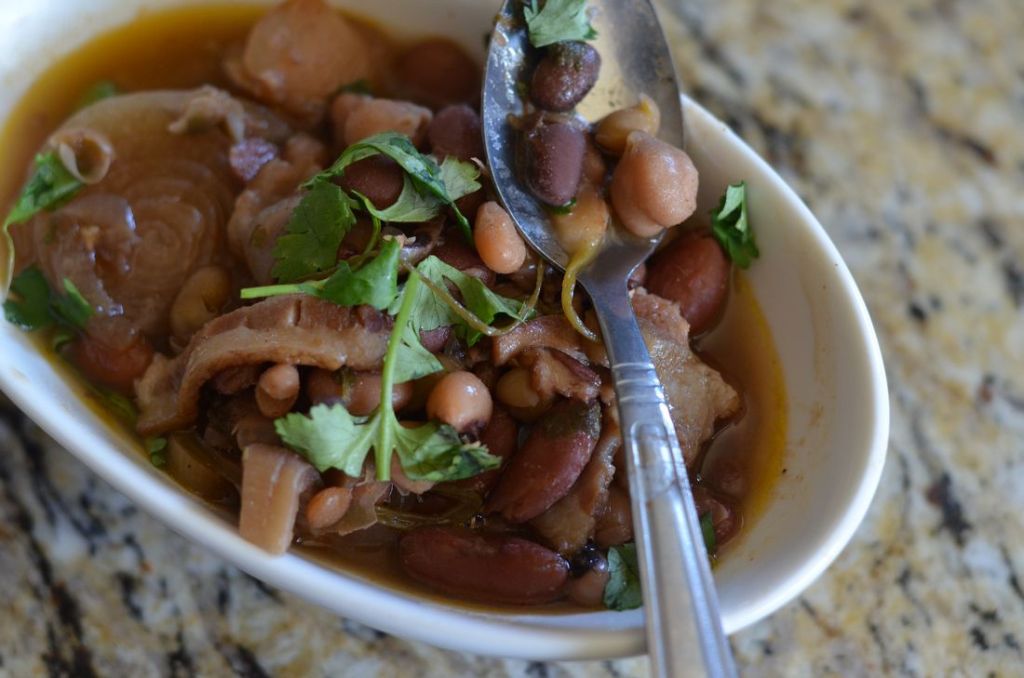 The Soup
The aroma of the soup slow cooking only allows me to be more in tune with that foodie side of me. I am planning plenty of meals at the moment. I don't know which to start with first. Look I have the mother load of sugar pumpkins.
They are decorating my counter tops at the moment. It looks as if fall rained down in my kitchen. It's plastered with pumpkins, spooky cupcakes, and candy galore.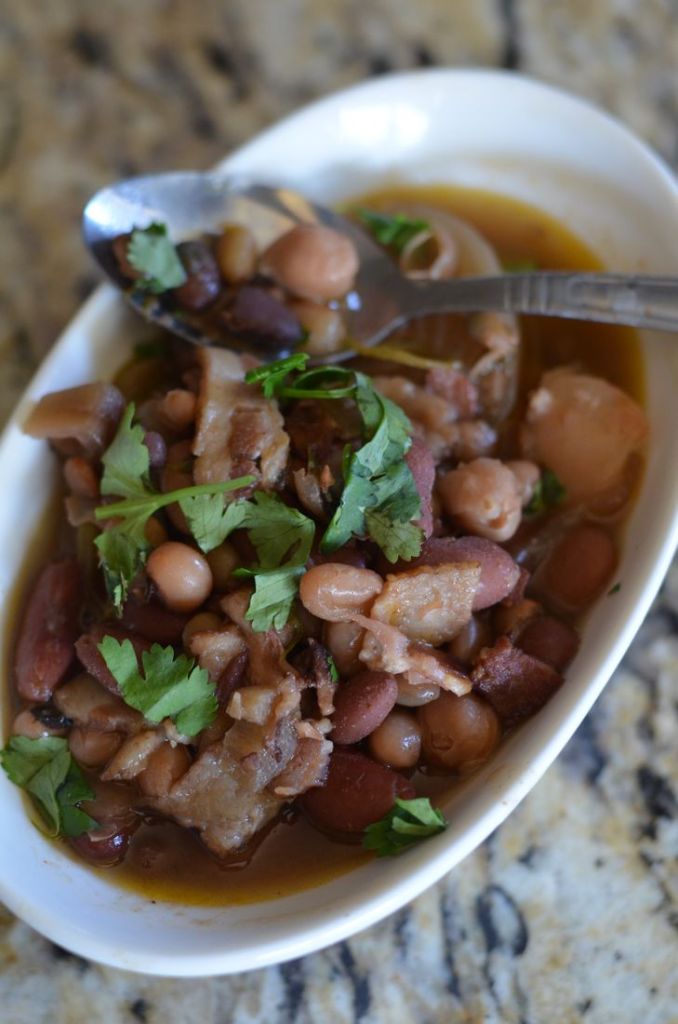 This 15 Bean Slow Cooker Soup allows me to put this all in the slow cooker extremely fast. Then I get to move on to other goodies without slaving over dinner.
That's the idea behind the slow cooker but flavor is a big detail too. Most slow cooker meals I try don't have that OMG I want to eat tons of this flavor.
I think that is why I want to share a few of my slow cooker recipes with you. Less ingredients and packed with massive flavor. That's what makes this dish not only delicious but completely budget friendly.
15 Bean Slow Cooker Soup
Total Time:
8 hours
15 minutes
Made with onions, 15 beans, garlic, cilantro, jalapeno, bacon and spices.
Ingredients
1 bag 15 beans soup (remove seasoning packet)
1 small white onion; sliced into rounds
6 cloves of garlic; diced
⅓ bundle of cilantro
1 jalapeno; deseeded and chopped
½ tablespoon salt
1 teaspoon pepper
4 strips of bacon; sliced into quarters
½ tablespoon paprika
1 tablespoon cumin
¼ tablespoon cayenne pepper
Water
Instructions
In a slow cooker, add in washed beans and bacon. Top with onions, garlic, and jalapeno. Add cilantro.
Top with water almost to brim of the slow cooker. Add in salt, pepper, paprika, cumin, and cayenne pepper.
Put on high until it starts to boil. Turn to low and cook overnight for 8 hours. Put to warm until ready to serve.
Notes
This soup goes perfect over cornbread.
Nutrition Information:
Yield:

6
Serving Size:

1
Amount Per Serving:
Calories:

1291
Total Fat:

23g
Saturated Fat:

7g
Trans Fat:

0g
Unsaturated Fat:

14g
Cholesterol:

116mg
Sodium:

3095mg
Carbohydrates:

182g
Fiber:

46g
Sugar:

11g
Protein:

97g
For more on our nutrition disclaimer https://mooshujenne.com/nutrition-disclaimer/
Pin 15 bean slow cooker soup: